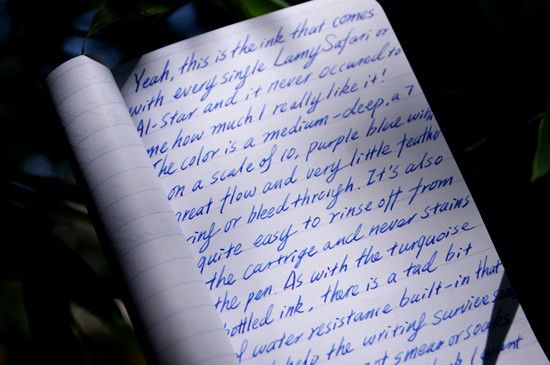 Most fountain pen lovers should be really familiar with this ink, as it comes with every Lamy Safari/Al-Star/Vista. I never gave it much thoughts initially (mainly because my first Lamy pen had a problematic nibs that too months to break in) but after going through 3 of these, the color actually seems rather easy on the eyes.
Lamy Blue is a medium-deep (on a broad is much more vibrant and sapphire-like) purple-blue with great flow and very little problem. No bleed through, feathering on most paper and it's rather smooth on the paper for something that flows this well. It withstand some splashes but no soak, faring a little better than J. Herbin in the water-resistance part.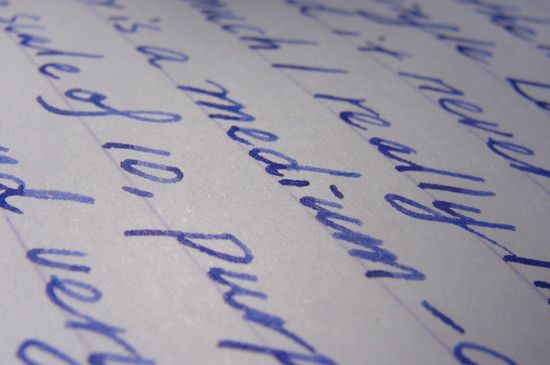 With a fine nib Safari, the shading of Lamy Blue is by no mean remarkable (or noticeable) but every inks shades well with Clairefontaine. Anyway, the color is neutral (as in suitable for everyday use) with a bit of quirk and the unit price is actually pretty good (in bottle form) so I might end up buying a full bottle.