J. Herbin Poussiere de Lune is my first bottle of colored ink (before that, I didn't know colored ink/online stationery store existed) and a start of something that's very exciting: Ink hoarding. It's one of the six bottled-ink I own and I have been getting a lot of use out of it.
As with all J.Herbin, Poussiere de Lune flows very well on all pens, the deep-dusky red purple is neutral (enough for daily note-taking or correspondence) with an interesting twist. The shade is kind of nostalgic, as it looks like a potassium permanganate solution (In China kids call it PP powder/buttock powder, as the strong oxidant is commonly prescribed by doctors to sterilize kid's bums).
In Hero 616 (and on cheap paper), it's super intense and doesn't shade a bit.
Bleed through was pretty bad (not too much feathering though) but that's to be expected with watery inks. Anyway, the ink doesn't hold very well with moisture or humidity. Be cautious if you are looking for permanence (as there is none).
Poussiere de Lune in Lamy Safari Fine on Clairefontaine Paper (which always yield glorious shading)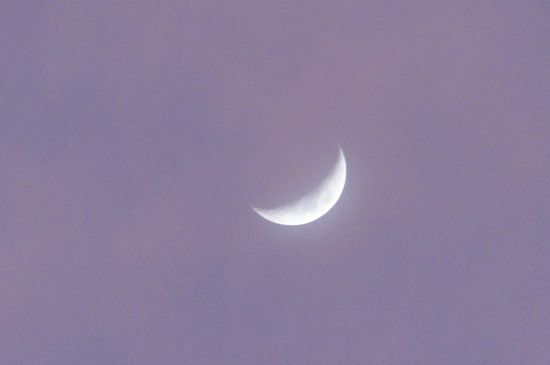 Lastly, the compulsory matching picture (the sky turned light navy blue a few seconds after I snapped it).