I have had Lamy Turquoise Bottle Ink since last September and it has always been inked in one of my rotating pens. The ink is pretty much perfect: The color is rich, intense but not too in-your-face. It flows well and look different (and good) with all nib sizes and it always writes smoothly on paper. Lastly, the unit price is relatively low for such a good-looking and well-behaving ink.
The spinning-top-shaped bottle is and securely plugged in a ring shaped base, which contains a roll of what blotting paper. It's probably not the most space-conscious design but I found it very sturdy, steam-lined (no paper sticker!) and user friendly (it doesn't spill when I try to open it).
Nice texture nib-wiping tissue that I never use (because I syringe-fill my cartridge and converter) - It would be handy if you want to use it for the nib-creep (doesn't happen with this ink) though.
Lamy Safari Broad with the Lamy Turquoise Ink - The ink shades from sky (on a perfectly cool and sunny day) blue to lighter aqua, so I find it fitting for fall and cooling for summertime. There is a tad bit of water-resistance so it's OK splash but not soak-able.
Not pictured: On a very fine nib like Pilot Extra Fine (on the Penmanship fountain pen), the color is deeper and much more subdued, almost like a royal blue. I will show that later since the pen is currently filled with something else. Overall: Highly recommended (unless you have a lot of other turquoise).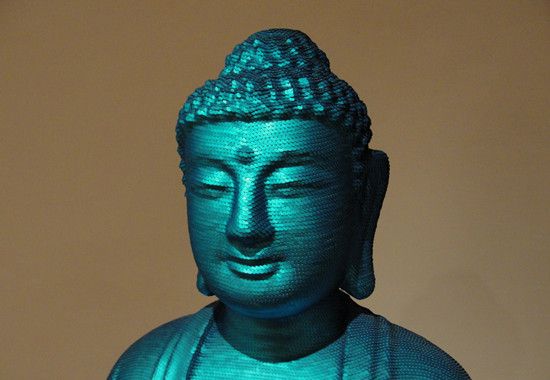 Matching Object: For the Worshipers by Noh Sang-Kyoon (Taken at Houston Museum of Fine Arts)