For the past few months, I have been looking high and low for the perfect blank notebook that's fountain pen friendly. You might ask, "Why look when there is Rhodia and Clairefontaine?" Well, Clairefontaine sketch book isn't available in many places and as for Rhodia, it seems that Goulet is the only place to buy the blank webbie (shipping from VA to TX starts at 8 dollars *sighs*). Anyway, I decided to look (again) in my neighborhood Michael's. Look what I found!
Michael's only started stocking Fabriano Art Journal (though my receipt call it "Ecoqua Art Journal" ) this spring. At first I didn't give the Italy-made brand much thoughts, once I have learned that the they used 85gsm paper (between Rhodia's 80gsm and Clairefontaine's 90gsm), I suddenly became really excited, so excited I didn't even wait for a 50% off coupon to roll around (I just bought it with 40% off one that's posted every week).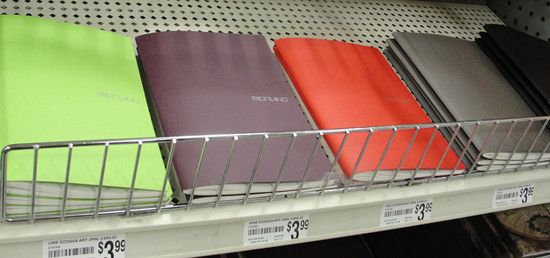 The smaller notebook retails for 4 dollars regularly (around 2.6 after coupons) and contains 40 sheets/80 pages of paper, the first pages has some line on the upper right to write your name and such, the last page has some info regrading the paper "Free of acid and chlorine and made from mixed, responsible sources". The cover is a semi-thick card-stock with a woven texture, I picked the purple one, which just seems to be a perfect match for my purple Lamy Al-Star and J.Herbin Poussiere de Lune ink.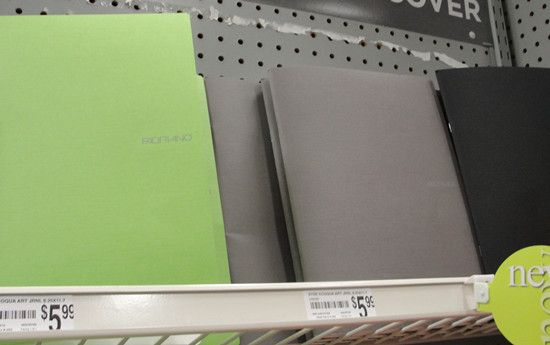 I think I will go back for the warm gray and red (once the 50% off coupon roll back...Then I need to buy a round needle for some yarn I got earlier). The green is lovely but seems a little too pasty/neon. The paper inside has a nice ivory color that's admittedly easier on the eyes than Clairefontaine. The paper is smooth (as the pulp is pressed evenly and tightly), non-coated (so so slipping when I used a very smooth pen with a buttery nib) and looks like it has some sort vertical texture, which doesn't get in the way of writing/drawing at all.
Quick drawing test (Added the vase and threw the perspective off...= =) with my wettest pen Sailor Fude de Mannen and J.Herbin Poussiere de Lune (which feathers a lot on cheap paper). There is barely any feathering unless I go over the same place with heavy stroke. I haven't try it with watercolor but I think it should fare well under the moisture.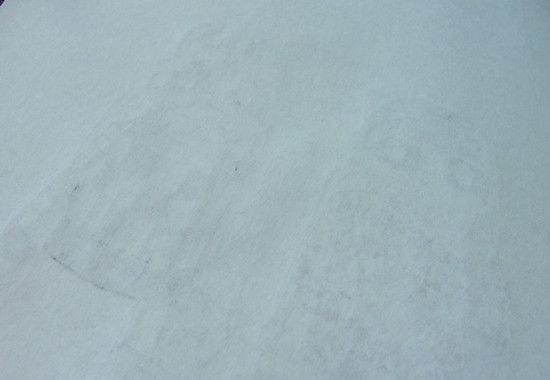 Back of the same paper (It looks blue blue because my camera acts funny when there isn't a full blast of sunlight). Overall: I think it's an excellent paper for the regular price (The coupon just make the deal even sweeter). The Ecoqua paper is a little thicker than what I have seen on Rhodia pad and less slippery than Clairefontaine, while being fountain pen friendly...I heard that they also make dotted paper, so I must track it down.